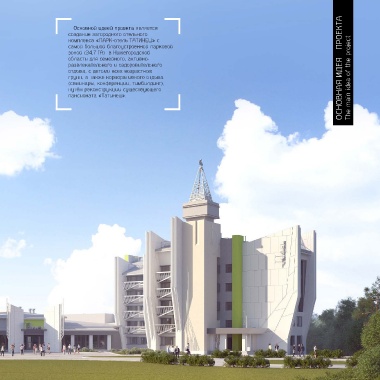 The main idea of the project is to re-design      Основной идеей проекта является
 the existing Tatinets Hotel and create an   создание загородного отельного
 all-new country house hotel – TATINETS Park   комплекса «ПАРК-отель ТАТИНЕЦ» с
 Hotel – featuring a large and comfortable   самой большой благоустроенной парковой
 area of 34.7 hectares in Nizhny Novgorod   зоной (34,7 ГА)  в Нижегородской
 region, Russia. It is designed to be a family-  области для семейного, активно-
 friendly hotel, offering holiday accommodation   развлекательного и оздоровительного
 for parents with children of all ages as well   отдыха, с детьми всех возрастных                           ОСНОВНАЯ ИДЕЯ   ПРОЕКТА
 as various health leisure and entertainment   групп, а также корпоративного отдыха                            The main idea of the project
 facilities. Besides TATINETS Park Hotel is   (семинары, конференции, тимбилдинг),
 going to be an ideal venue for corporate   путём реконструкции существующего
 leisure breaks, team building events,   пансионата «Татинец».
 conferences and workshops.